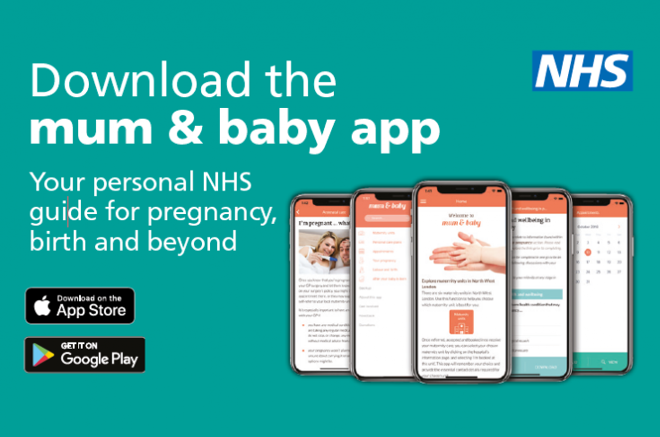 You can download the free Mum and Baby app now.
The app will provide a single source of information for families in Hertfordshire and West Essex around pregnancy, birth and beyond including:
• Information to support choices on where to give birth in the local area with 'in-app' links to self-refer to each local maternity unit
• Essential information on pregnancy, to giving birth and looking after a new baby
• Personalised plans for care during pregnancy, birth and early parenthood.
Just search for 'mum & baby' in the App store or on GooglePlay
Watch our short video below for more information.